Australia's first carbon neutral certified Street and Park Furniture range.
Featuring an innovative and cutting-edge collection of benches, tables, seats, bin enclosures and a shelter, the Nuvo Range is uniquely designed and will complement all park and urban environments of today and beyond.
Made by hand and manufactured from a clean energy source using sustainable materials, the Nuvo Range is environmentally friendly, durable and low maintenance.
The Nuvo Bench is versatile in any modern urban area or park environment due to its flexible and modular design.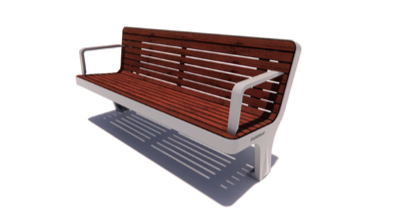 The Nuvo Seat provides comfort and relaxation with its sleek, minimalist and durable design.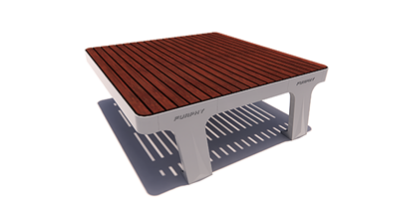 The Nuvo Platform Bench is suitable for social or communal gatherings in any modern urban area or park environment.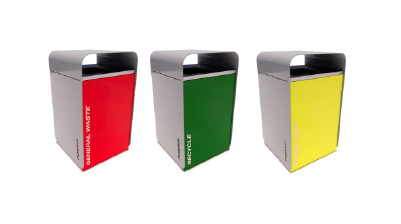 The Nuvo Bin Enclosures are designed to make waste disposal efficient and more hygienic.
Perfect for any modern urban area or park setting where intimate and private gatherings are encouraged, whether for work, study or social gatherings.
The Nuvo Picnic Setting is suitable for any environment where social gatherings are the norm, offering comfort, durability and relaxation.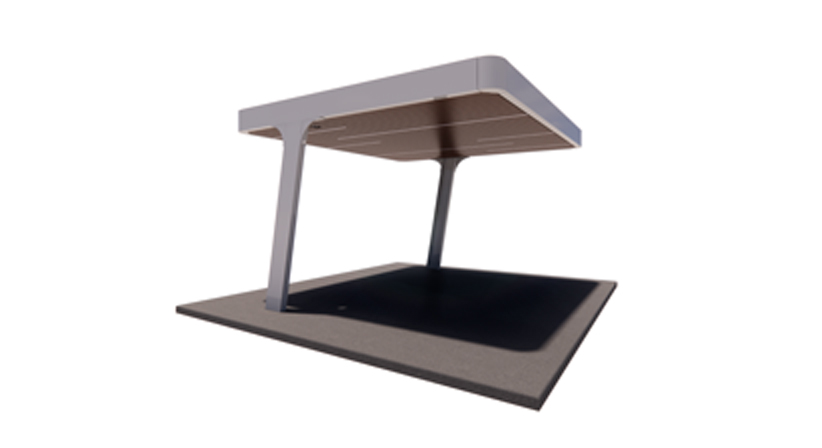 Sleek and innovative, the Nuvo Shelter provides shade, shelter and protection for all large or small community or private gatherings.
We have designed a range which is beautiful, functional and environmentally responsive.

As a society we're facing a climate change challenge and we really wanted to take responsibility in bringing to market Australia's first carbon neutral furniture range. We've used recycled materials where possible and it's manufactured using a clean energy source.

The inspiration for the Nuvo Range was from nature – we used curved design elements and natural lines where possible with no sharp corners."
- sam furphy, Furphy Foundry managing director
WHAT DOES CARBON NEUTRAL MEAN?
We've taken ambitious steps towards a more sustainable future by reducing our impact on the planet and embedding sustainability into how we do business.
Some of the initiatives we've taken include manufacturing all our products from a clean energy source, and using recycled materials, which have a low impact on the environment or are sustainably sourced. With this in mind, we wanted to develop a Street and Park Furniture Range which wasn't only aesthetically beautiful, but also completely carbon neutral.

After a lengthy and complex process, we're thrilled to announce our Nuvo Street and Park Furniture Range is the first in Australia to receive carbon neutrality by Climate Active.
To achieve this, it involved calculating and reducing our greenhouse gas emissions – in our case this includes electricity and waste – while also improving freight and fuel efficiencies.

We will offset any remaining emissions through supporting the Picaninny Plains Carbon Abatement Program, which aims to protect the conservation values of the region.
Speak to our team to find out
more about the Nuvo Range