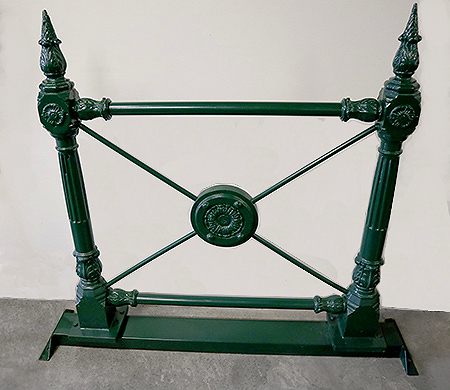 In 1988 Sydney Harbour Trust extended its iconic cast iron fence to Southern Rocks and Northern sides of Sydney Harbour.
Original pattern equipment owned by the trust was made available to Furphy Foundry for the casting production of some 2000 posts, along with filigree sockets and centre emblems.
The rails were supplied in stainless steel.
At the same time much of the original fence was replaced.
Replacements are on-going and posts are now produced in aluminium.
Because of its prominent and frequently photographed foreshore, with background of the Harbour Bridge, Opera House and ferries, the balustrade fence is recognized worldwide.